Welcome!
---
The USA National Congress will be the highlight of the year! Executives & Team Partners from all over the country will meet at the Sheraton Lake Buena Vista Resort in Orlando Florida for a day of information, training and recognition. It is very important for you and your team partners to attend this event together. We will introduce product innovations and work tools. Learn first-hand information. Learning from distributors who have a lot of success is priceless! Be sure you get your tickets right away and contact your team to get theirs! We are really looking forward to seeing you!
---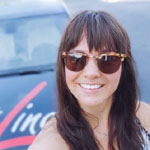 The National Congress for me is always a highlight throughout the year where I aim to attend with as many teampartners as I can as you hear firsthand updates on what is going on in the PM world and get to exchange priceless experiences with other distributors, have a lot of fun and thus come back home equipped, motivated and inspired to reach the next level.
— Sabrina Tepasse (IMM) from Spartanburg, South Carolina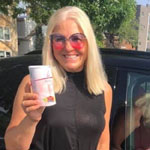 I am so excited. About the journey with the company to the Billion Dollar Era. The National Conferences provide great opportunities to network with other members in the industry. I always look forward to learning new techniques. All sessions were very informative. More importantly I can apply what I learn immediately to my business. Can't wait to go to Orlando in October. I highly recommend all conferences to everyone and think all members should attend them.
— Beata Wolczynski (VP) from Chicago, Illnois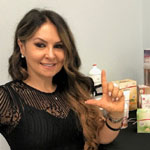 I am very excited to be a part of First National Congress in USA. Mark your calandras for October 12, 2019 in Orlando, Florida.
Be part of this unforgettable and historic PM-International Congress of Americas. Meet the leaders from North America, South America and leaders from Europe. I can feel my life will never be the same.
— Joanna Brys (VP) from Chicago, Illinois    
Countdown
Day Days
Hour Hours
Minute Minutes
Second Seconds
Details
12th October 2019
Sheraton Lake Buena Vista Resort
12205 S Apopka Vineland Rd,
Orlando, FL 32836, USA
Ticket price:
$ 59.- until the 12th of October
IMM Training
National Congress
Recognition